Mountains in the Mist - Eerie Photography 📷
It's very weird to be on the edge of a 500' shear cliff and everything is so thickly laid in with fog, that it is completely silent on the mountain. Usually you hear the wind, birds or cars miles away, but the fox muffles it completely.
Got some really neat photos on this mountain in the thick fog.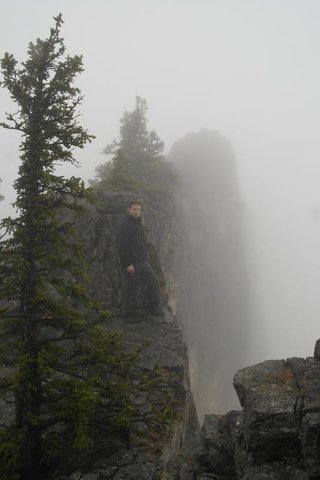 Climbing buddy, shows how steep the front face of this mountain is. A great hike though, even in the the clouds.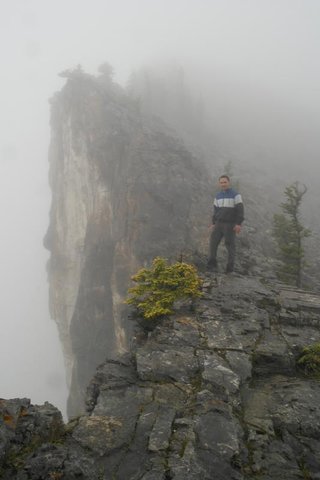 A steep but luckly very short descent part of the long traverse. We just dissapear in the fog.