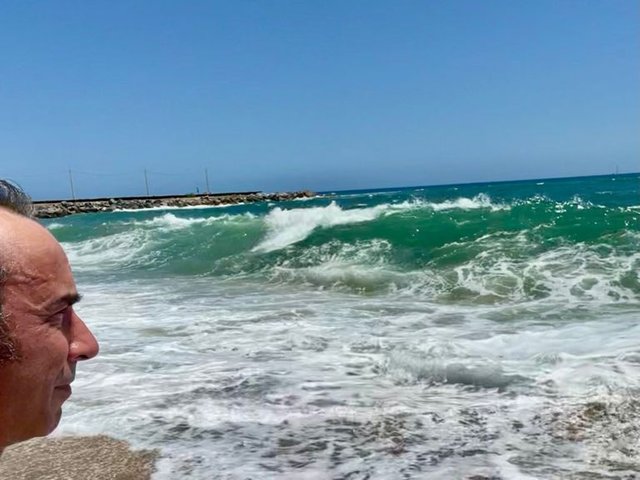 toofasteddie just finished a 7.19km run, that lasted for 36 minutes. This run helped toofasteddie burn 444.0 calories.
Description from Strava: 7km run followed by a refreshing bath in the sea
If you would like to check out this activity on strava you can see it here: https://www.strava.com/activities/7355792488
About the Athlete: Father of two, Engineer by profession and Athlete in my spare time...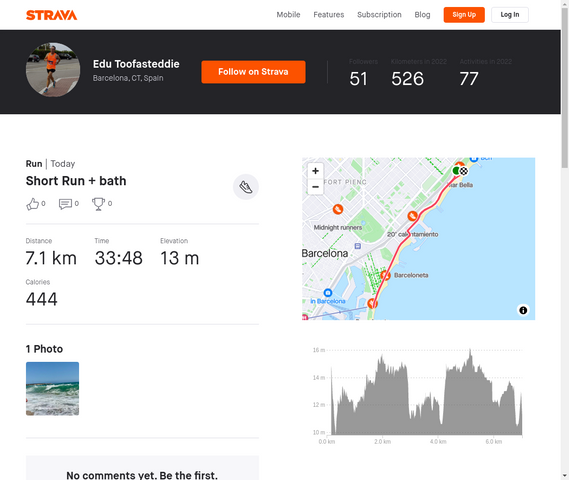 This is an automated post by @strava2hive and is currently in BETA.
Reconciling health, work and family matters is not easy. Really this is very good. I prefer sun exposure. The next challenge is to run the same distance in just half an hour. good luck
When you complete your run, what is better for the body to drink water directly or to wait at least half an hour? Is it true that water after exercise weakens a lot our body?