Back to Run under the Hot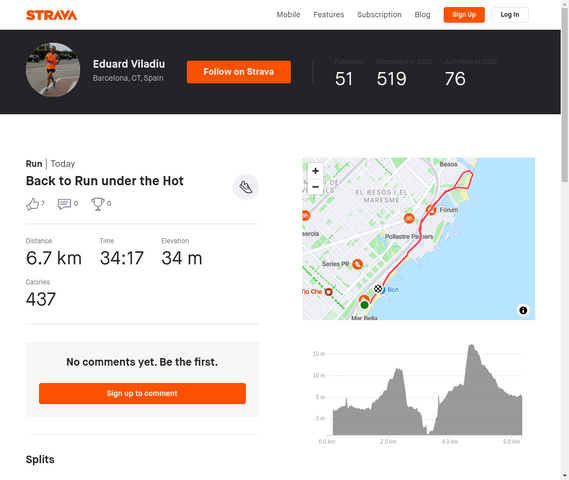 toofasteddie just finished a 6.75km run, that lasted for 36 minutes. This run helped toofasteddie burn 437.0 calories.
Description from Strava: 26 Degrees and 100% humidity... tough enough but, I know, not sufficient...
If you would like to check out this activity on strava you can see it here: https://www.strava.com/activities/7344035709
About the Athlete: Father of two, Engineer by profession and Athlete in my spare time...
This is an automated post by @strava2hive and is currently in BETA.
In just 36 minutes you ran around 7 kilometers.. that is so athletic performance. How's the weather?