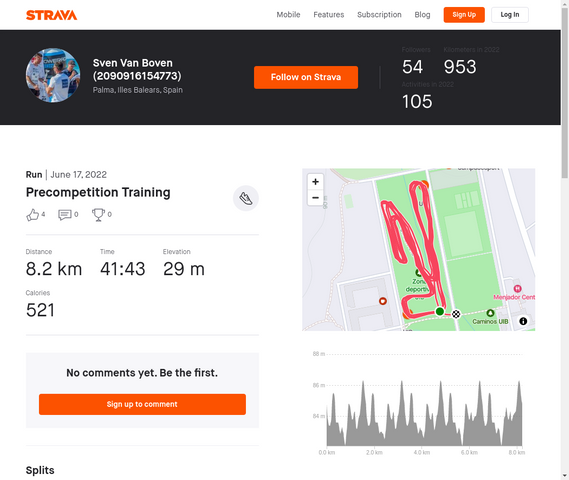 svanbo just finished a 8.23km run, that lasted for 42 minutes. This run helped svanbo burn 521.0 calories.
Description from Strava: 4 sprints with Rafa 36"-36"-37"-36" And creating myself a blister
If you would like to check out this activity on strava you can see it here: https://www.strava.com/activities/7337675587
About the Athlete: Athlete and analyst both as a hobby
This is an automated post by @strava2hive and is currently in BETA.
Are you training for a competition or is Rafa racing? !LUV
Congratulations @svanbo! You have completed the following achievement on the Hive blockchain and have been rewarded with new badge(s): You got more than 2250 replies.Your next target is to reach 2500 replies.
You can view your badges on your board and compare yourself to others in the Ranking
If you no longer want to receive notifications, reply to this comment with the word
STOP
Support the HiveBuzz project.
Vote
for
our proposal
!