Morning Run: Back to the hill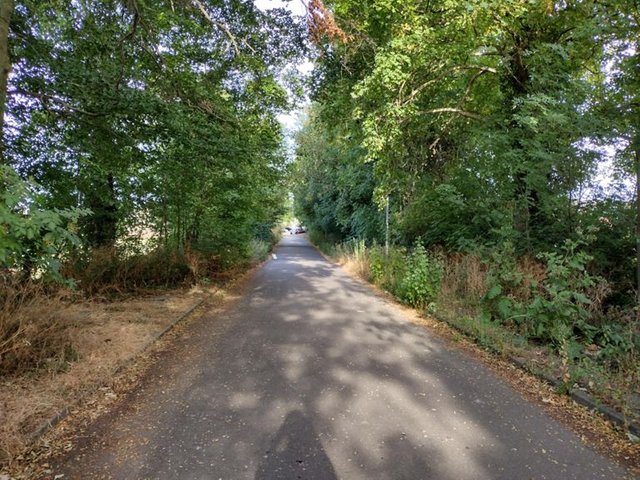 steevc just finished a 5.44km run, that lasted for 34 minutes. This run helped steevc burn 399.0 calories.
---
Description from Strava:
It has been a while since I did intervals and so I was back at West Drive to run up the hill a few times. It has been warm here, but in the morning under the trees is about as cool as I will get. It was pretty quiet there with just a few dog walkers.
The climbs were hard work and I needed a bit of a walk on the way back down. At least I was managing around 5min/km on most of them. We were watching Eilish McColgan win the 10,000m at the Commonwealth Games last night and that was a really gutsy run. I could not match her pace for even a few seconds. I would be interested to get some coaching on how to run a bit quicker. I am no spring chicken, but I have long legs and am reasonably fit, so I think I have potential to improve.
I have volunteered to help at parkrun on Saturday as they were very short on people, but the roster has filled up now.
Run free.
---
If you would like to check out this activity on strava you can see it here: https://www.strava.com/activities/7579852529
About the Athlete: Older guy trying to keep fit, but still hope to go quicker.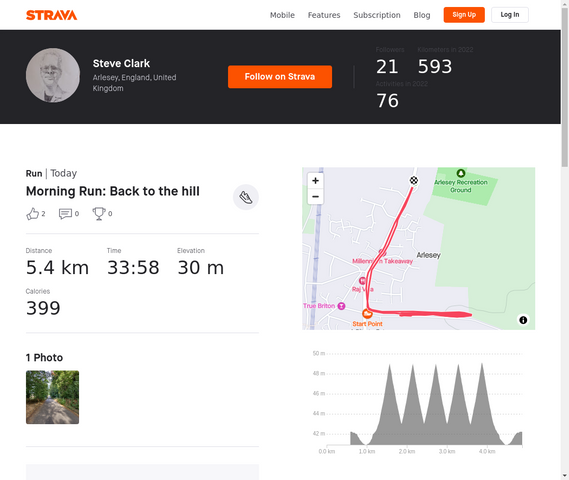 This is an automated post by @strava2hive and is currently in BETA.
You're smashing your training at the moment and getting stronger every day. For the month of August 2022, the Strava2Hive leader board will be determined by "calories burned"! https://images.hive.blog/DQmNYafhCjpkKVmFD4os7BzV1F6hs4zDusvTtNiDDyGBz31/S2HLogo.PNG This Weeks Leader Board(Top 3): 1. @run.vince.run - 1461.0 Calories Burned 2. @alzee - 1318.0 Calories Burned 3. @steevc - 959.0 Calories Burned
Nice job on your run! I have been a bit out of sorts after getting back from our last vacation, so today is the first day I have actually exercised this week. Somehow I just got out of the habit and I am finding it hard to get back into the game.