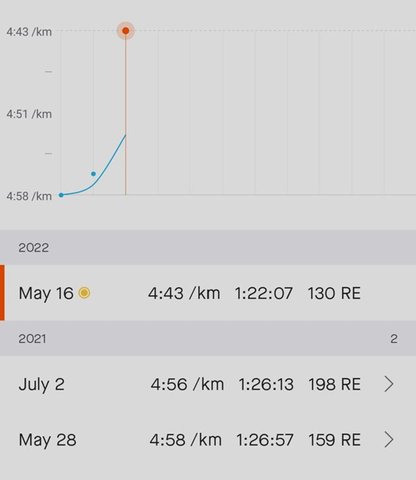 run.vince.run just finished a 17.42km run, that lasted for 88 minutes. This run helped run.vince.run burn 1436.3 calories.
Description from Strava: It's been a long time since I did one of these runs to work. In August last year I injured myself and then we went into a long lockdown, so I've been working from home for a long time. I decided to start adding them back into my training as myself and Kirsty have entered a couple of races over the winter including a marathon in August and a 50km run for September. It has been a really good patch over six months or so where I have been able to improve and keep building. This run felt tough but to be running at such a fast pace for most of it, I am really please with the results. All I need to do now is keep consistent and make sure I recover properly which is usually where my issues come from.
If you would like to check out this activity on strava you can see it here: https://www.strava.com/activities/7149505105
About the Athlete: I am an Aussie living in Auckland, New Zealand and I love swimming biking and running with my fiance. I tell people "I wanna change the world, one run at a time".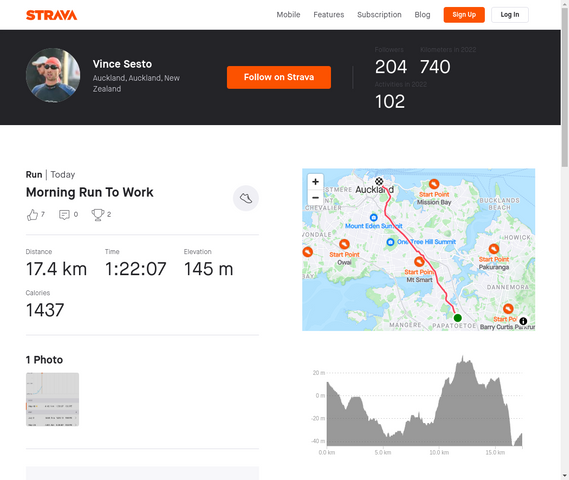 This is an automated post by @strava2hive and is currently in BETA.