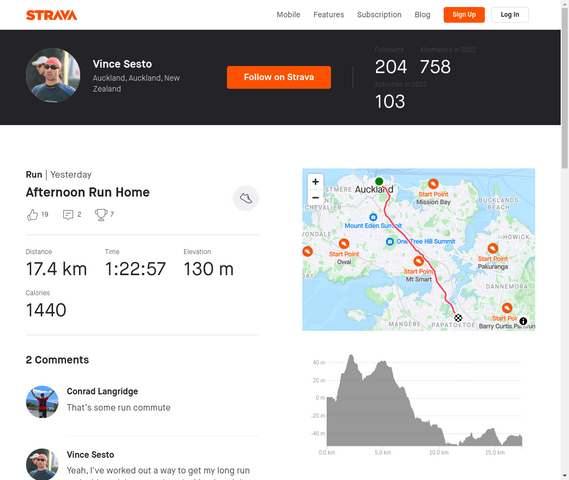 run.vince.run just finished a 17.45km run, that lasted for 91 minutes. This run helped run.vince.run burn 1439.2 calories.
Description from Strava: I only did this to know that I could do it and not sure how often I will. I do have a few longer races coming up so it is a good way to build up my miles for the week but my main focus is still speed. I actually just realized I have a marathon one weekend and then the national duathlon chaps the following weekend so not sure what I am going to do now? Knowing me, as soon as the gun goes off, I will be racing both
If you would like to check out this activity on strava you can see it here: https://www.strava.com/activities/7150576080
About the Athlete: I am an Aussie living in Auckland, New Zealand and I love swimming biking and running with my fiancé. I tell people "I wanna change the world, one run at a time".
This is an automated post by @strava2hive and is currently in BETA.