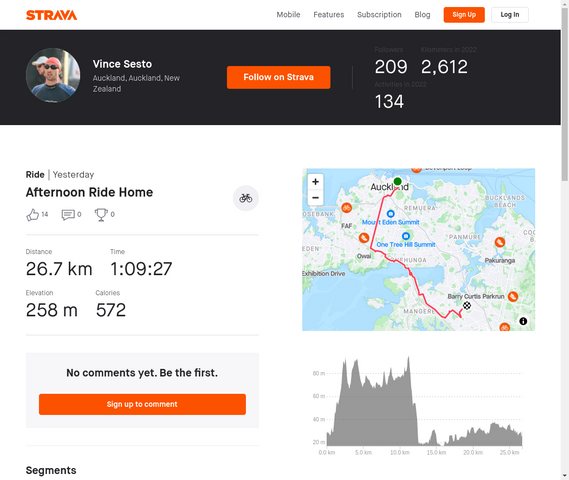 run.vince.run just finished a 26.76km ride, that lasted for 81 minutes. This ride helped run.vince.run burn 571.3 calories.
Description from Strava: Both myself and @run.kirsty.run were able to leave work a little earlier than usual, so we were able to beat a bit of the traffic and make sure it was not too dark before we got home. With the winter solstice behind us, it means the days are only going to start getting longer now, but I think there is still a lot of winter still to come. These still, winter days are great and hope we get a lot more of them in the coming weeks.
If you would like to check out this activity on strava you can see it here: https://www.strava.com/activities/7348662514
About the Athlete: I am an Aussie living in Auckland, New Zealand and I love swimming biking and running with my fiancé. I tell people "I wanna change the world, one run at a time".
This is an automated post by @strava2hive and is currently in BETA.