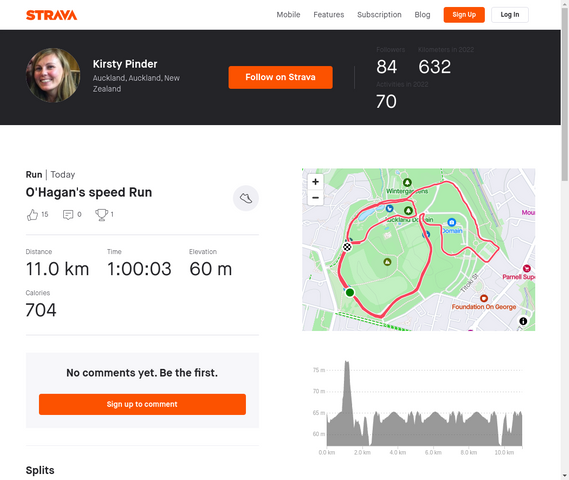 run.kirsty.run just finished a 11.02km run, that lasted for 68 minutes. This run helped run.kirsty.run burn 704.0 calories.
Description from Strava: Started with 2.6k warm up. Then 6 x 1k repeats with 200m recovery. Tough set but the goal was to do first at a steady pace, second one a bit faster then last one the fastest (but all within 15s of each other) then repeat for the next three sets.
If you would like to check out this activity on strava you can see it here: https://www.strava.com/activities/7132328714
About the Athlete: I am a runner, swimmer and triathlete living in Auckland with my fiancé and two cats. I teach secondary school Psychology.
This is an automated post by @strava2hive and is currently in BETA.