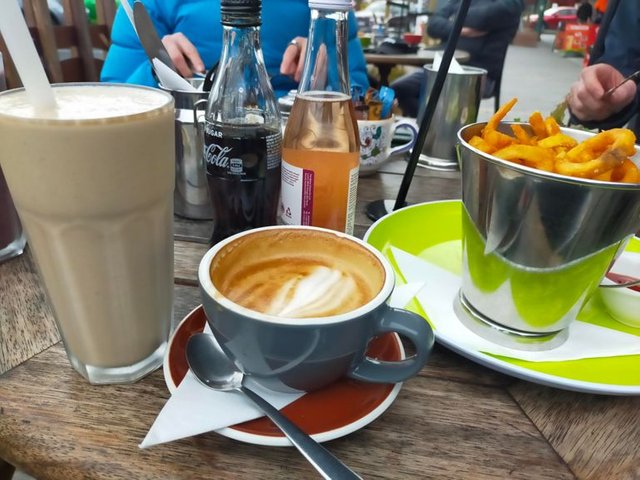 run.kirsty.run just finished a 42.48km run, that lasted for 239 minutes. This run helped run.kirsty.run burn 2670.0 calories.
---
Description from Strava: I had a few goals going into today's race. 1) go under four hours. I had to really dig in for the last k but I did it 🙂 2) take on fuel every 45 minutes... I almost did this. I took the first two, the third was a bit late but I fueled better than I normally do 3) to stay mentally strong... I got foot and class cramps from the 30k mark right until the end but I didn't stop and I didn't slow down too much. I stayed mentally strong so really proud of that. Overall I was 12th female and seventh in my age group. I also ran it five minutes faster than last year 🙂 It's not an easy marathon and the hills on the second loop had definitely got bigger 😂 I still have things to work on but it's an improvement so I'll take it. My fifteenth marathon! @run.vince.run smashed his marathon as well. We rehydrated well afterwards (yes I have four drinks with my fries... I couldn't decide what I felt like) and we had chocolate milk in wine glasses back at our hotel. Stiff describes how our legs are feeling 😂
---
If you would like to check out this activity on strava you can see it here: https://www.strava.com/activities/7589248795
About the Athlete: I am a runner, swimmer and triathlete living in Auckland with my fiancé and two cats. I teach secondary school Psychology.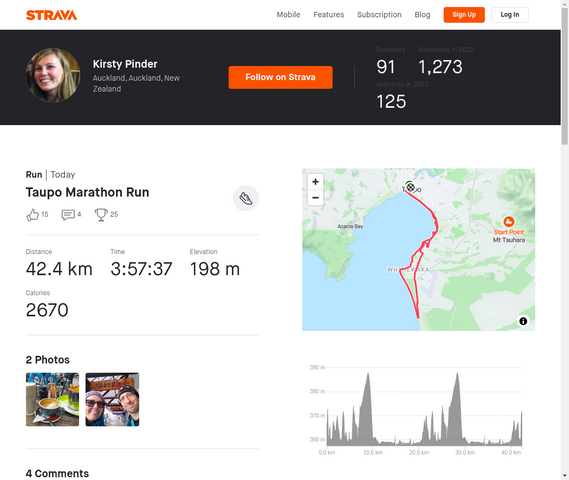 This is an automated post by @strava2hive and is currently in BETA.