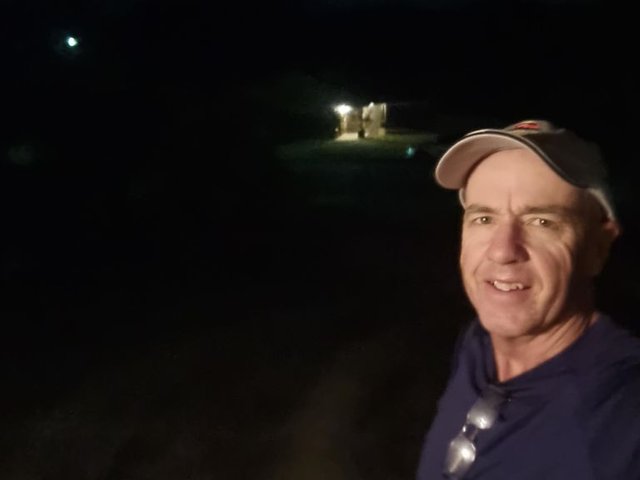 new.things just finished a 5.21km run, that lasted for 33 minutes. This run helped new.things burn 306.0 calories.
---
Description from Strava: A bit warmer for this mornings Intervals no jacket or gloves required. Nothing special in the splits but enjoying the process of regular faster run throughs. Strava2hive.
---
If you would like to check out this activity on strava you can see it here: https://www.strava.com/activities/7571798955
About the Athlete: A 5km runner living in Brisbane and an avid parkrun tourist that has done a few Triathlons, Ultras and Ironmans.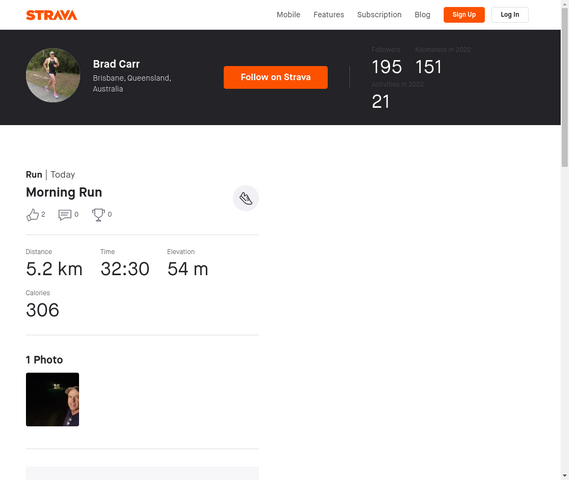 This is an automated post by @strava2hive and is currently in BETA.
You're smashing your training at the moment and getting stronger every day. Did you know you can now post your activity to the Running community New Zealand community. Simply start your activity description with the \@running or \@hikenz tag at the start of your post. Of course, you can still leave it blank to have your posts delivered to the Exhaust community by default. https://images.hive.blog/DQmNYafhCjpkKVmFD4os7BzV1F6hs4zDusvTtNiDDyGBz31/S2HLogo.PNG This Weeks Leader Board(Top 3): 1. @alzee - 1318.0 Calories Burned 2. @run.vince.run - 905.5 Calories Burned 3. @dannewton - 684.5 Calories Burned
Nice burn! Easy 5km for you! Great Job dude !PIZZA
PIZZA! PIZZA Holders sent
$PIZZA
tips in this post's comments: @mimismartypants(4/5) tipped @new.things (x1) Please
vote for pizza.witness
!