11.2 km In the last 20 days
11.2 m In the last 20 days
11.2 BPM In the last 20 days
11.2 min In the last 20 days
running around [Exhaust Running Report, October 13th 2020]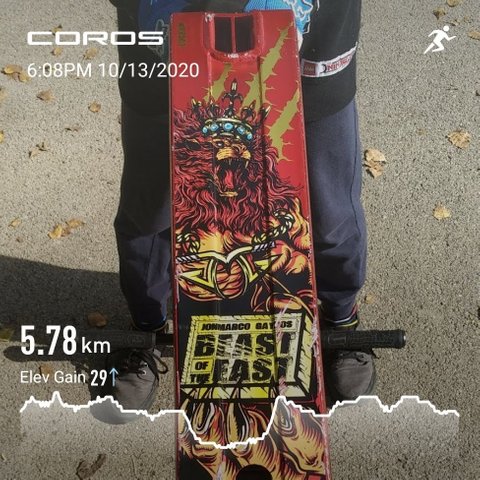 Late afternoon run around the hood. On asphalt, in light shoes. It was fresh and it almost started raining.
The high point of the run was here. Notice the number eight figure? What could that be?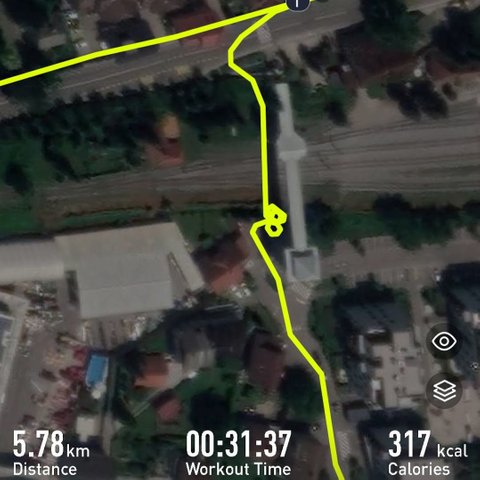 It+s this :)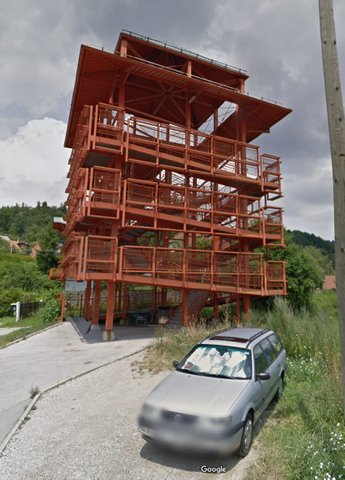 The Google Maps screenshot is seven years old. These days, the staircase is colored white and the wooden pole is gone.
The entire map of the run. You can see where I climbed up the staircase.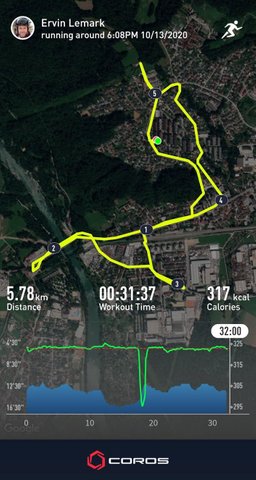 Cover photo Again, what could that be?
It the bottom of the deck of the brand new scooter my son got yesterday. Fancy :)
---
All the physical activity data that I display in my @exhaust and @actifit reports is gathered with the help of Coros Pace sports watch and displayed with Coros app.

---

Join Actifit program, stay fit and earn crypto - STEEM, AFIT, AFITX, PAL, SPORTS, ... Vote for Actifit as a Witness Official Actifit links: Discord | Website | Android app | iOS app | FAQs | Text Tutorial Disclaimer: I am a long-time Actifit user and ambassador for the program. Please, ask me anything about it.

Better and better
---
Check out some detailed info at my EXHAUST page Join me in testing out EXHAUST !
Your current Rank (49) in the battle Arena of Holybread has granted you an Upvote of 10%
| Referral | Visitors | |
| --- | --- | --- |
| Facebook | 1,480 | |
| Facebook | 5,480 | |
| Google | 4,807 | |
| Instagram | 3,678 | |
| twitter | 2,645 | |