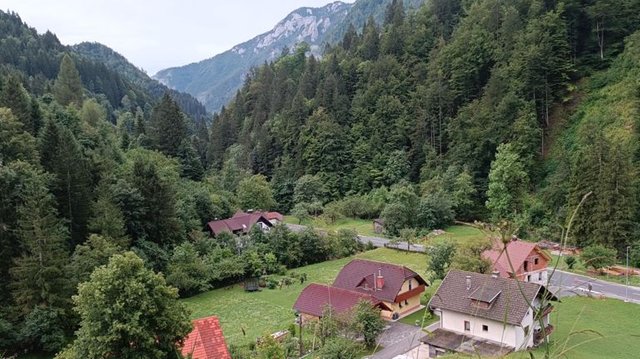 ervin-lemark just finished a 4.27km run, that lasted for 31 minutes. This run helped ervin-lemark burn 249.0 calories.
---
Description from Strava:
This morning I repeated yesterday's run to the valley of Klobaša and back. It was a bit longer, deeper into the valley. I found the sport where the creek disappears in the river bed. So, tomorrow I'll investigate the place where it surfaces again.
---
Better and better :ervin :lemark
---
If you would like to check out this activity on strava you can see it here: https://www.strava.com/activities/7567889956
About the Athlete: Recreational runner who loves the great outdoors. The longer the run/hive the better :)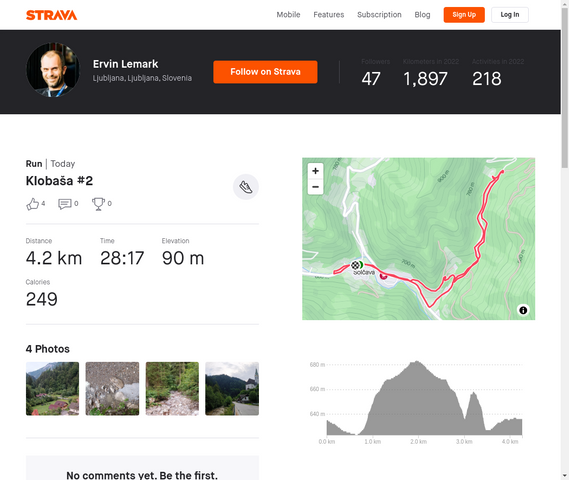 This is an automated post by @strava2hive and is currently in BETA.
You're smashing your training at the moment and getting stronger every day. Did you know you can now post your activity to the Running community New Zealand community. Simply start your activity description with the \@running or \@hikenz tag at the start of your post. Of course, you can still leave it blank to have your posts delivered to the Exhaust community by default. https://images.hive.blog/DQmNYafhCjpkKVmFD4os7BzV1F6hs4zDusvTtNiDDyGBz31/S2HLogo.PNG This Weeks Leader Board(Top 3): 1. @alzee - 1318.0 Calories Burned 2. @run.vince.run - 905.5 Calories Burned 3. @dannewton - 684.5 Calories Burned