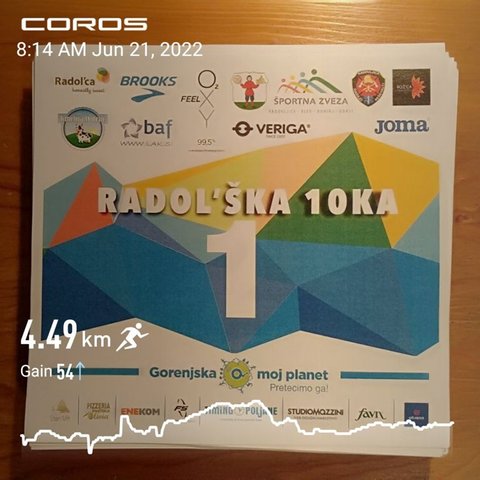 ervin-lemark just finished a 4.49km run, that lasted for 27 minutes. This run helped ervin-lemark burn 234.0 calories.
Description from Strava:
---
Another morning, another run. This time from the nearby town of Trzin to home. It was close so no big distance was due. Just a run to keep the streak going.
And a Strva description to retest @strava2hive app :)
Ps: markdown works as it should.
Ps2: background image shows the bibs I've printed minutes ago. They are for the 10 K run this Saturday in Radovljica.
---
Better and better :ervin :lemark
---
If you would like to check out this activity on strava you can see it here: https://www.strava.com/activities/7346966349
About the Athlete: Recreational runner who loves the great outdoors. The longer the run/hive the better :)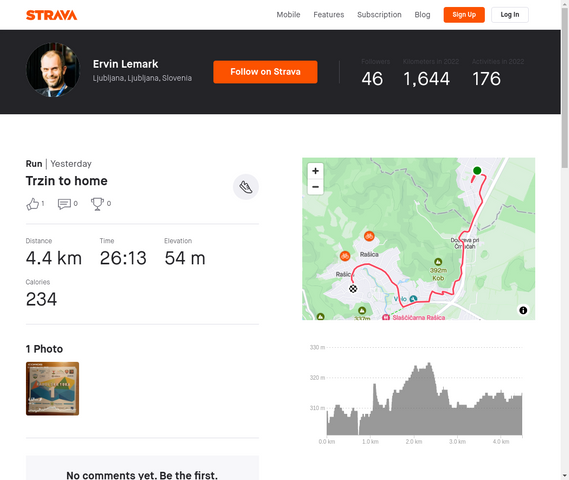 This is an automated post by @strava2hive and is currently in BETA.
Hello dear friend @ervin-lemark good morning It is good to see the statistics of your exercise I admire the commitment you have with your body and daily exercise Have a nice day