Podutik to Vrhovci and back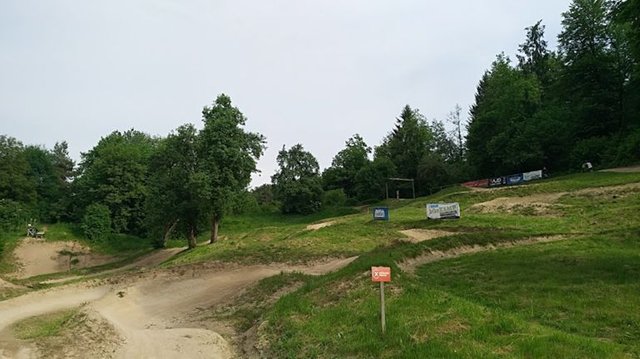 ervin-lemark just finished a 6.59km run, that lasted for 53 minutes. This run helped ervin-lemark burn 436.0 calories.
Description from Strava:
An afternoon trail run from Bike Park Podutik across the hill ridge to Vrhovci and back. It was hot outside yet pleasantly warn in the forest. the pace was moderate, no hurry. I had plenty of time to return before @niko-lemark's MTB training ended.
If everything goes well, this activity will be automagically posted to Hive ecosystem via the https://ecency.com/@strava2hive app. Let's wait and see...
I don't think that the photo will make it over too. Or will it?
---
Better and better :ervin :lemark
If you would like to check out this activity on strava you can see it here: https://www.strava.com/activities/7340743038
About the Athlete: Recreational runner who loves the great outdoors. The longer the run/hive the better :)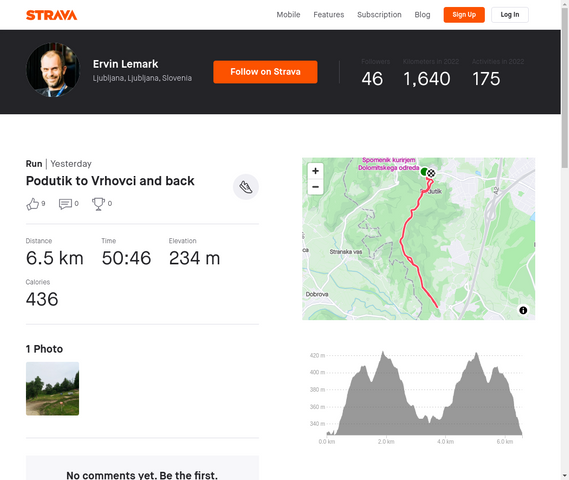 This is an automated post by @strava2hive and is currently in BETA.
@strava2hive this is great, bravo!