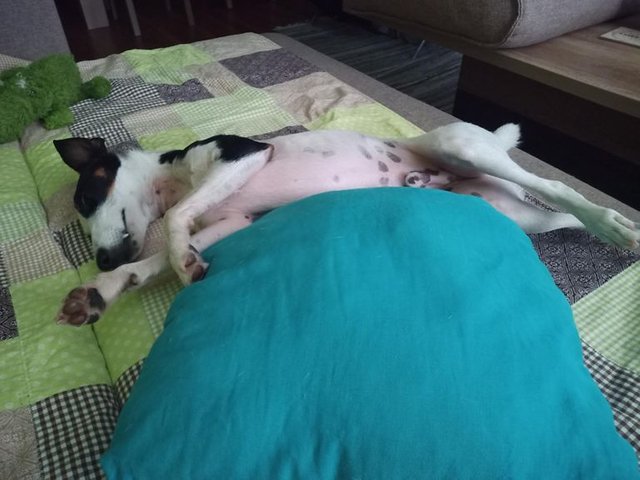 buzzgoblin just finished a 8.74km run, that lasted for 67 minutes. This run helped buzzgoblin burn 680.0 calories.
---
Description from Strava: This was a goal pace repeat workout in my Garmin coach program for a half marathon. A little work on running form then 6x800m race pace with rests in between. Nelson was there too sprinting around me up and down.
---
If you would like to check out this activity on strava you can see it here: https://www.strava.com/activities/7573717963
About the Athlete: *I'm an amateur runner. I started running more regularly because of my dog Nelson, so I can do some exercise and do the mandatory walks at the same time. *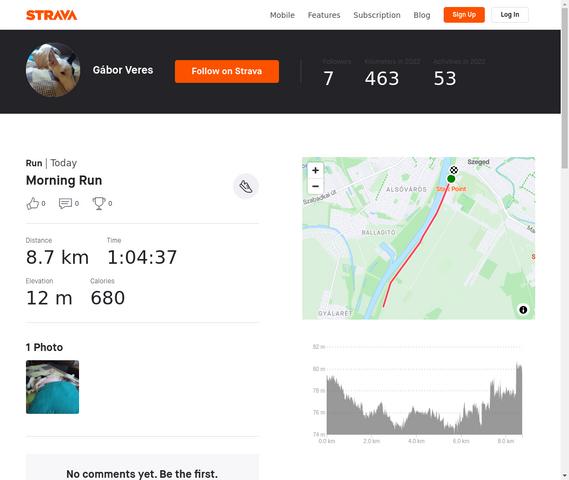 This is an automated post by @strava2hive and is currently in BETA.
You're smashing your training at the moment and getting stronger every day. For the month of August 2022, the Strava2Hive leader board will be determined by "calories burned"! https://images.hive.blog/DQmNYafhCjpkKVmFD4os7BzV1F6hs4zDusvTtNiDDyGBz31/S2HLogo.PNG This Weeks Leader Board(Top 3): 1. @run.vince.run - 1461.0 Calories Burned 2. @alzee - 1318.0 Calories Burned 3. @dannewton - 684.5 Calories Burned