One Of My Impressionistic Biro Sketch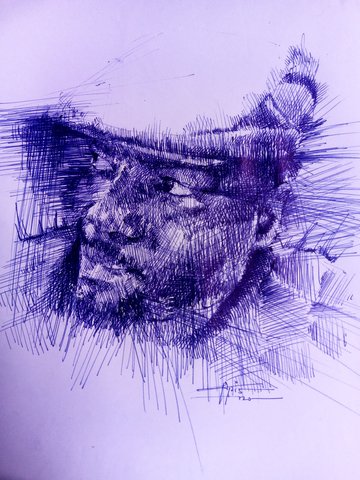 Good day Hivers.In the spirit of making spontaneous sketches,here is one I made using cross hatching lines to create texture and depth.
---
If you observe well,you will notice I use spiral strokes to create an impression because I believe every artist sketchbook is a place where mood, emotions and expressions can be fully expressed.For me,I ~~talk~~ to my sketchbook when ever i find it hard to figure things out or I just want to create a world of my own and savour in it's beauty.
---
Inspiration Behind This?
One morning,I was suppose to continue a commissioned painting I was making for a client but my mood was off that day. To describe my mood that day,I was confuse and curious at the same times. I needed to clear my head off first and there it was..My sketchbook, laying on the table, staring right at me in the eyes.i grabbed it,took a pen and started with a stroke,then everything got in place.
---
Here Are My Progress Shots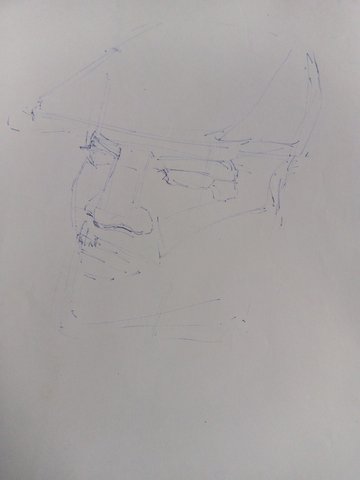 I first sketched out the shapes using thin lines
---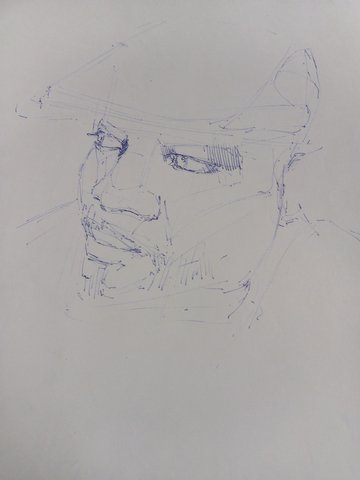 here I added contour lines and some little lines to map my shading
---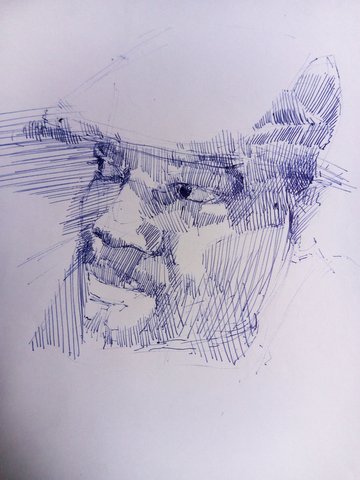 Adding tonal value to create depth
---
And it all resulted this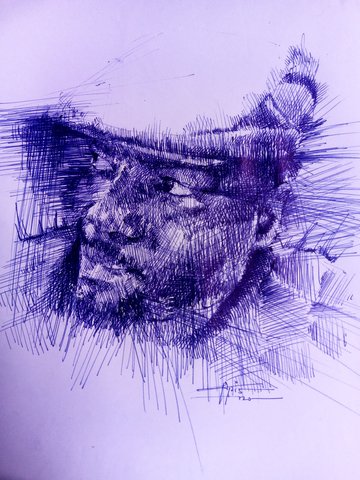 Thanks for stopping by. Please feel free to hit the follow button let's be friends,I would do same.
---
Note: All shots were taken by me.