Splintertalk is so much more than it used to be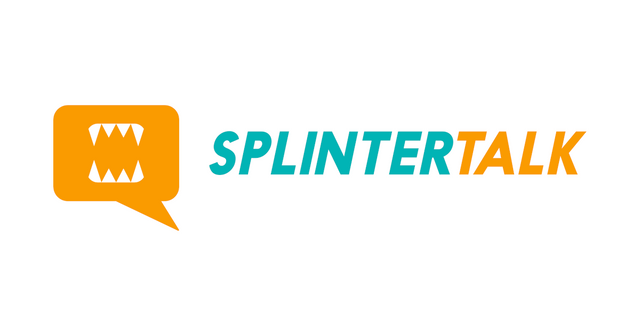 Have you visited Splintertalk in recent times? There's quite a lot going on there and it really seems like I've been missing out on all the awesome things.
I've focused on the blogging and curation front-end for so long that I didn't even realise that there was a suit of investment opportunities embedded in the front-end.
Trade NFTs
In the front-end, there's a portal that enables you to buy some Splinterlands based NFT art, if you're into that sort of thing.
Personally, I don't necessarily care too much about NFT art but I'll definitely buy a couple of pieces of art there.
Looking at the prices and the fact that I don't have to spend an exorbitant amount on gas fee, it's a really neat way to get into the NFT trade, outside of Splinterlands of course. Technically, it's not even outside Splinterlands but you know what I mean.
There's also a portal that enables you to mint NFTs but that requires validation from NFT marketplace. So, if you're an art creator on Hive, and you'd like to play with Splinterlands based concepts, you might as well take a plunge by getting some of them.
Liquidity pool and trading
Another interesting thing that I never actually looked at is the fact that you can add liquidity to a couple of diesel pools.
At the time of writing, there are pools for SPS/SPT and Oneup/SPT. This portal just focuses on the pools that have to do with SPT token, and that makes sense since you're adding liquidity through Splintertalk.
On top of the pools, there's also an easy route to access SPS tokens, in case you want to convert some of your SPT earnings to SPS. It's a route I'm considering right now because it'll enable me to earn more SPS tokens that I'll stake to earn more vouchers in the daily drop.
I could do it with hive-engine as well but I honestly find that process very tedious and would rather just do it directly on a DEX like this.
Blogging is very lucrative
On top of all these awesome improvements, the classic things are still there and they've been largely improved.
You can still blog on the front-end that's a lot more visually appealing than it used to be. It's a massive upgrade on the way it used to look before, with the boring old steem-esque view.
Also, due to the rise in the value of SPT tokens, blogging on the front-end and using the tag is more lucrative than it has ever been. If you want your publication to show on the front-end, you publish directly or simply add either "spt" or "splinterlands" as one of the tags of your post.
DAO and proposals
Finally, there is also a proposal system that's pretty much a decentralised fund that enables the platform to upgrade.
The stipulated upgrades in the proposal system include one that's requesting for funding for an animation, which is an idea I put forward during one AMA I attended.
I've already thrown my weight behind that aforementioned project and I'll be looking out for other proposals that interest me.
In Summary
These changes have turned Splintertalk into a living and thriving organism. Things are looking very good for the present and the near future.
Naturally, everything hinges on the success of Splinterlands but that's not such a bad thing, considering how well the game has been performing. I'm very excited about the project and will continuously lookout for ways I can contribute to its growth.
Contact & Support
Discord: belemo#9593
Twitter: https://twitter.com/belemo__
Telegram: uncleskipper
Email: belemok@yahoo.com
ETH and BSC wallet: 0xC75E34E3ee9a343041B3322E1bD97b4940Ed721d
Bitcoin Address: bc1q635vre2jj9zhde9cyvflyz4h9c0p57gg3s3yre

Posted Using LeoFinance Beta