ART SCRIBBLE TURNS INTO A BOAT.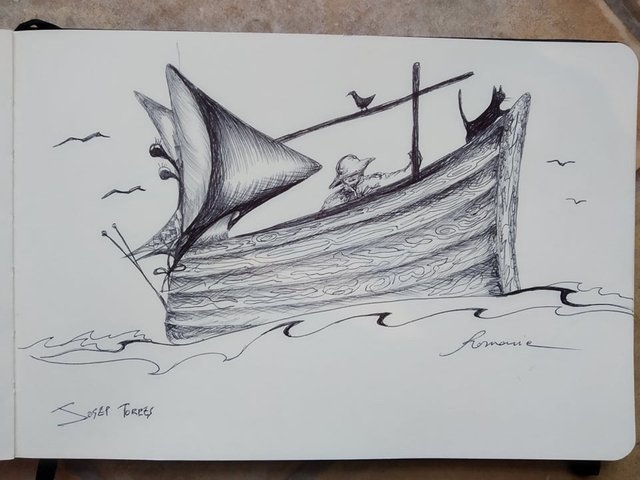 bic pen on 15x20cm . Ibiza 2021 Hi! This morning I worked on the scribble a work colleague called Josep Torres.
This is the scribble he did.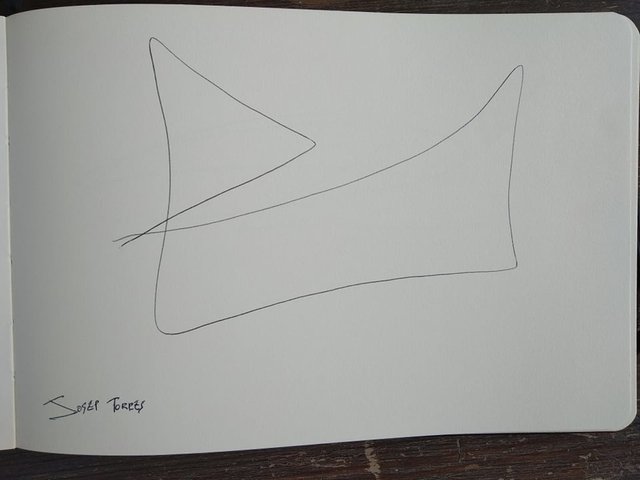 I just couldn´t stop seeing the little boat and so this time it diverged from being a beast of some kind.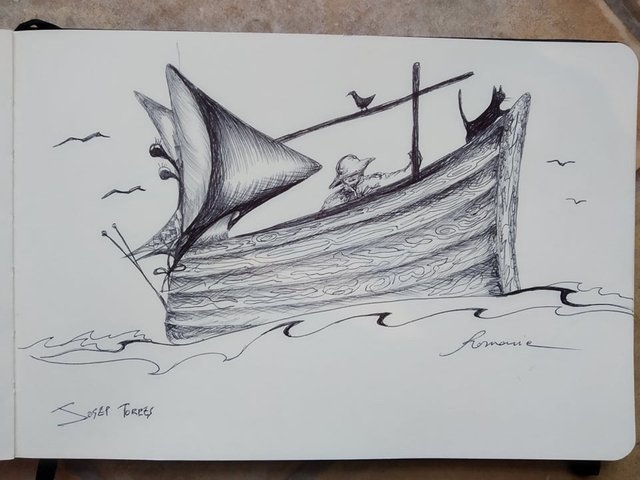 To understand why I do this you can see my previous post: https://hive.blog/hive-156509/@romanie/how-do-art-scribbles-affect-my-art-why-this-exercise
For other scribbles you can visit: https://hive.blog/hive-156509/@romanie/art-scribble-turns-into-a-waiting-being https://hive.blog/hive-156509/@romanie/art-scribble-turns-into-tweeting-bird https://hive.blog/hive-156509/@romanie/art-scribble-turns-into-a-swirling-goat https://hive.blog/hive-156509/@romanie/art-scribble-turns-into-puppet-beings https://hive.blog/hive-156509/@romanie/art-scribble-turns-into-fluffy-cloud-dog https://hive.blog/hive-156509/@romanie/art-scribble-turns-into-jumping-puppy https://hive.blog/hive-156509/@romanie/art-scribble-turns-into-an-elegant-rabbit https://hive.blog/hive-156509/@romanie/art-scribble-turns-into-strange-intellectual-bird https://hive.blog/hive-156509/@romanie/art-scribble-turns-into-weird-rodent Some with paint... https://hive.blog/hive-156509/@romanie/drops-one-painting https://hive.blog/art/@romanie/melting-ice-plant-painting-2019
Best Wishes to you all! Romanie
http://romanie.net/ http://sunlightart.blogspot.com/