Hello friends, how are you all? I hope by the grace of God everyone is well.
I am first posting on this Beauty Creativity. May everyone bless me so that I can take good pictures and share them with you.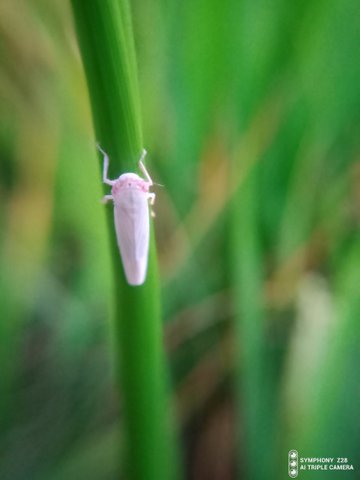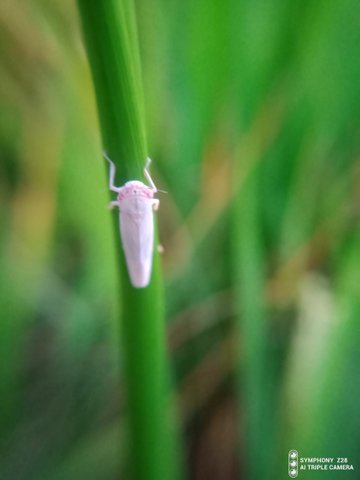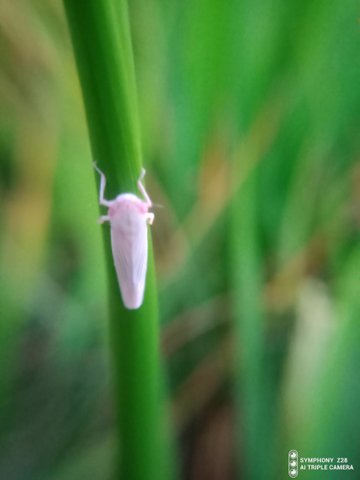 I was walking through the field yesterday evening, when suddenly i saw an insect sitting on the crop,went to see to do a little better. I went and saw a white Planthopper.
I thought I would take some pictures of white Planthopper.
It was getting a little dark in the evening, but i still tried to take pictures, and took a brush.When I took the pictures, i thought maybe the white Planthopper will fly away. But no, when I take a picture, i see that he is sitting quietly, not moving at all.It didn't go well because it was dark, but I picked it up.
Planthoppers tend to be flattened,holds their wide wings vertically, in a tent-like fashion, hiding the sides of the body and the legs.
I don't know much about it. I am sharing as much as i can.
I took these pictures, with symphony mobile camera and macro lens.
Thanks all.