What I felt while using both steemit and hive platforms
What I felt while using both steemit and hive platforms
Steemit's ecosystem feels like a star where time has already stopped. A lot of companies and people are moving to Mars. Only the wealthy who have achieved some wealth build their Sky Castle and live a noble life within the walls of the city. It is difficult to get many opportunities with small capital, and only users who come with large capital can enter their society. One steem of poor users is a Steemit ecosystem that is not respected.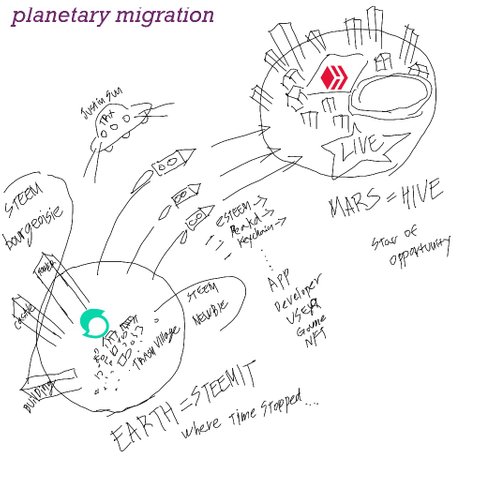 On the other hand, I think the hive is similar to the pioneering era of Mars migration. The peakd app, which has the original steemit lineage, already serves only hive, and if you use this app, you have the opportunity to make money with very little capital. The ecency app attracts many users to participate in voting and allows the platform to know that many users are alive. If you ask me which of the two platforms I will throw out first and which one I will use until the end, I will definitely clean up Steemit right away and use Hive until the end.
If there is a wish, I hope that the Steemit ecosystem will undergo a major change and there will be many users again, but it seems impossible at the moment.