900m zip wire in North Wales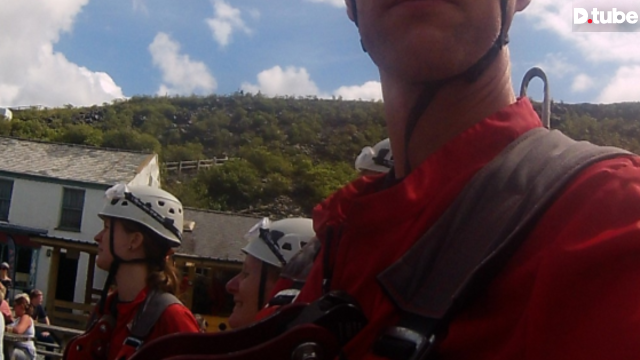 ---
Adventure sports seem to be a big thing around North Wales these days. You can go mountain biking, kayaking, caving, climbing or other things. We opted for some gravity driven thrills. There are 3 big zip wires around an old slate quarry near Blaenau Ffestiniog. The first from the top of the site is really long. The others are actually quicker as the cables do not droop as much.
There is a little moment when you wonder what you are doing as you launch yourself out of the gate, but I trusted the equipment. You slow down quite quickly when you hit the end stop. It's quite a ride.
We had great weather. On some days you would barely be able to see where you are going. We had a clear view of Snowden and other peaks.
I just worked out how to log into DTube on both Steem and their own system. That allowed me to upload this video on my PC. I have had issues before and tended to use my phone, but that could be frustratingly slow and sometimes the browser would refresh and lose it. Mind you, I managed to get the wrong sort of 'snap' image that got cropped. Never mind.
---
▶️ DTube
▶️ IPFS