[EP259] - Injury update...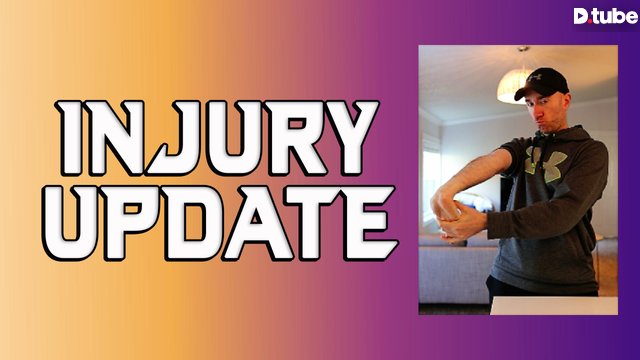 ---
Hi everyone!
Hope you're all well! Welcome to my video made exclusively for D.Tube and Cinnamon
I'm still very much intending to train for Ninja Warrior competitions, which means I really need to get this Climber's Elbow injury resolved. I've started seeing a new Physical Therapist who has some very different ideas on how to fix this up, which is really super exciting...
Thanks for watching!
https://ipfs.busy.org/ipfs/QmUTjtppH9REpZr46Zvar8FEfj1YTpPrLTx3D4mJDBcNMz
---

Check out some detailed info at my EXHAUST page
Join me in testing out EXHAUST !
Australian Ninja Warrior | Australian Ninja Games | CryptoKicks
---
▶️ DTube
▶️ IPFS
Everything's connected, man. Elbow is almost certainly sad that your beard is gone, I reckon. Keep at it, keep motivated, and you'll get back to where you were. Injuries suck.
Hi @ninjavideo! Your post was upvoted by @steem-ua, new Steem dApp, using UserAuthority for algorithmic post curation! Your
UA
account score is currently 3.699 which ranks you at
#5706
across all Steem accounts. Your rank has not changed in the last three days. In our last Algorithmic Curation Round, consisting of 93 contributions, your post is ranked at
#42
. Evaluation of your UA score:
You're on the right track, try to gather more followers.
The readers like your work!
Try to work on user engagement: the more people that interact with you via the comments, the higher your UA score!
Feel free to join our @steem-ua Discord server