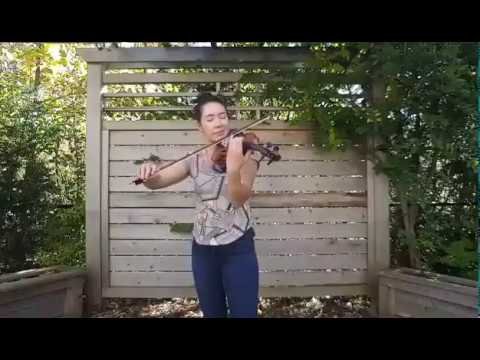 ---
https://www.youtube.com/watch?v=iuvdIbevgBI
.°. Mindful Monday .°.
Tune in here every Monday for a moment of pause to start your week off right!
Keeping with the theme of movie scores, this is from one of my all-time favourites. The soundtrack to Memoirs of a Geisha, written by John Williams, features Itzhak Perlman and Yo-Yo Ma in a haunting dance between violin and cello that act as the "voices" of the two main characters.
Itzhak is one of my favourite violinists. The tone and emotion that he is able to inflect in every single note that he plays has always inspired my playing and my connection to the music I make. He brings a melody to life, infusing it with more meaning than words ever could.
---
▶️ DTube
▶️ YouTube
awesome! did ever think about putting all your tunes from one year into one video so you can hear it in one row? https://dsound.audio/ also has a audio autoplay where you could put it. justathought
Oh man, what a piece of content. Pole dancer + musician = those people you wish you meet more often in your life. Btw, going to Ontario this Jan 2020, hope to cya there.
I'd appreciate your review on my fitness content. All about workout and nutrition science.