HoldBreaker X Climbing Sports Bra & Tank Top
https://every-last-rock.com/wp-content/uploads/2019/11/Holdbreaker-x-e1573515209806.png
Note: Holdbreaker sent us some free samples to test out for this review. We have written this review from an unbiased standpoint to inform perpective buyers of these products. You can find more information about these products at holdbreaker.com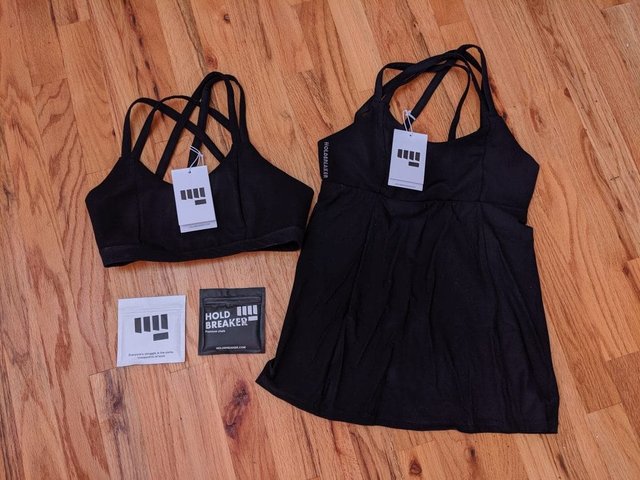 Have they finally done it? A sports bra that doesn't suck for climbing? Am I about to throw away all of my Lululemon?
HoldBreaker is the only climbing company run solely by women. They strive to create products that 'break' the mold of pink/lilac, ill-fitting, spandex. Enter the HoldBreaker X line of clothing designed specifically for women, by women.
Before we get into the clothing, I'd like to point out the company's motto.
"Everyone's struggle is the same, irrespective of level."
This slogan is one of my favorite parts about HoldBreaker. It applies to more than just climbing - it makes a strong statement that they aren't looking to promote the next V16 crusher. They are looking to make everyone feel at home while they're at the crag or gym.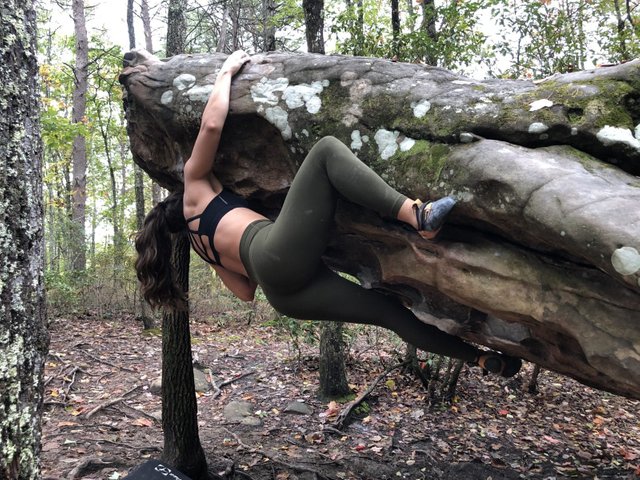 HoldBreaker X Climbing Sports Bra
Let's face it, as women climbers, our upper bodies, shoulders/back muscles, start to develop. It might not be as much as the typical testosterone-induced male climber, but it's still significant. The typical sports bra is designed to fit a runner or yoga fanatic, where upper body hypertrophy is unlikely and most likely unwanted.
But we all know that strong is sexy, and HoldBreaker wants to help us out!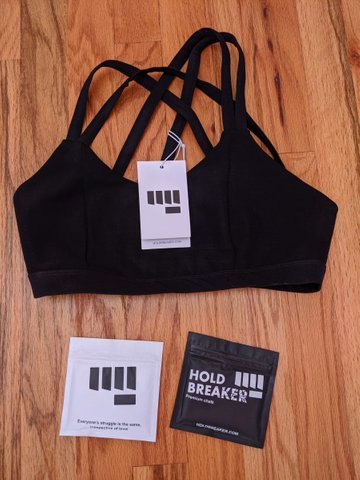 The HoldBreakers X Climbing Sports Bra features dual thin shoulder straps to ensure comfort and support. This means they don't dig into your shoulders while you're reaching for that crimp. Traditional thick straps are only comfortable if the length is exactly right.
This sports bra stayed in place during all of our testing (read struggling up southern slopey top outs). The lines are just right to provide a smooth look while allowing full range of motion.
Right now they are only offered in black. This is great, but I really hope they come out with more colors. Any photographers will give you a hard time if you wear white, black, or grey to the crag. Bright colors can really make you "pop" against the rock. That being said, this black top lets me pull out my brighter colored leggings without the fear of clashing.
I am a 32D and 5'8" and the medium fit perfectly.
HoldBreaker X Climbing Tank Top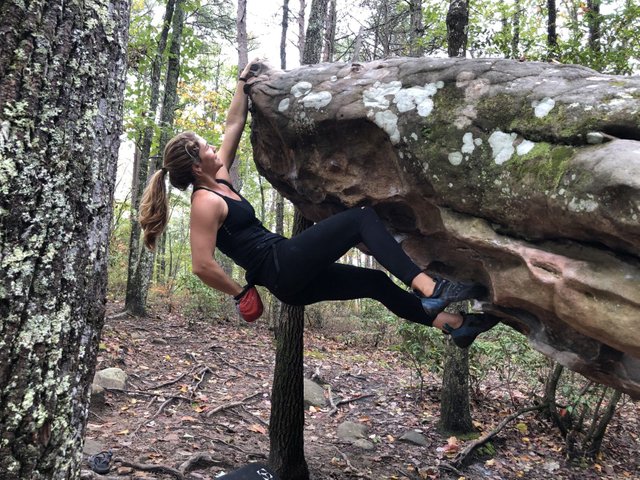 I had my friend try out the climbing tank top, as when I tried to fit this over my hourglass shape, it stretched in all the wrong places. She is of a straighter, slender, more athletic build, and this top fit her perfectly. She loved the bra part of this top, and hopes they'll soon make it in a cropped style to hit just above the hip and not overlap with high waisted pants.
She is a 32C and 5'5" and the medium fit perfectly.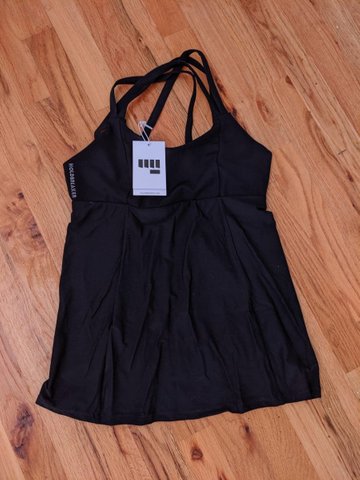 Wrapping Things Up
Holdbreaker is trying to fill a niche in the market that has a lot of potienal. I personally am very excited to see what else they come up with.
As for the earlier comment about throwing away my Lululemon bras, not quite yet, but these ones will go right into the rotation.
Thanks again to Holdbreaker for sending these over for review! Make sure to check out their website and follow them on Insta @holdbreaker
Sports Bra ---> holdbreaker.com/collections/womens-climbing-apparel/products/holdbreaker-x-climbing-sports-bra
Tank Top ---> holdbreaker.com/collections/womens-climbing-apparel/products/holdbreaker-x-climbing-tank-top

---
Posted from my blog with SteemPress : https://every-last-rock.com/holdbreakers-x/
---